Healthy eating and cancer prevention in Canada
The Canadian Partnership Against Cancer provides updates on healthy eating policies and actions linked to cancer prevention in Canada
March 10, 2023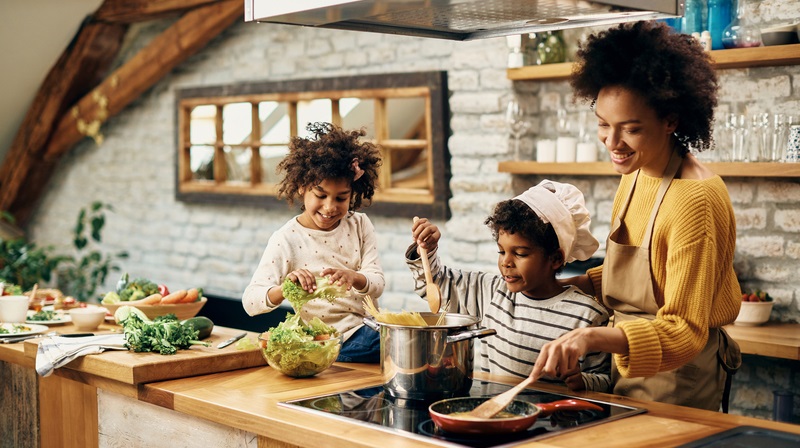 The Canadian Partnership Against Cancer (the Partnership) has updated its analysis of healthy eating policies and actions that can help reduce the risk of cancer for people in Canada. The update features evidence linking diet and nutrition with different forms of cancer, analyses of healthy eating and food-related policies at federal, provincial/territorial, and municipal levels, and actions that can be undertaken to implement healthy food policies across the country.
This analysis of policies is curated by the Partnership and based on the most current research and information available from jurisdictions. The updates, released during Nutrition Month 2023, highlight key findings such as:
Healthy diets consisting of adequate fruit and vegetable consumption reduce the risk of developing esophageal, stomach, lung, pancreatic and prostate cancer.
Unhealthy diets high in sugars, saturated and trans-fats, low-fibre foods, and high-sugar drinks increase the risk for endometrial, breast, and colorectal cancers.
Food environment policies, such as food provision in schools, food labelling initiatives, food reformulation and policies that improve access to healthy food in retail settings are effective in increasing healthy eating.
Across Canadian provincial, territorial and municipal jurisdictions, there are more policies enacted on food provision and food pricing than on other healthy eating policy areas such as dietary guidelines in publicly funded facilities and tax exemptions for certain food products.
There is urgent need for effective policy interventions to help mitigate the effects of the COVID-19 pandemic which has reversed decades of improved nutrition and food security.
"Food security is a fundamental component of healthy communities," says Erika Nicholson, Vice President of Cancer Control at the Partnership. "Access to a healthy diet is dependent on many socioeconomic factors and can be improved by adopting healthy public policies. The information contained in this resource will help a wide range of experts – in public policy, education, recreation, research, and food systems – learn about existing policies and support actions on healthy eating to help prevent cancer at a population level."
The healthy eating policies are organized under four internationally-recognized categories: food prices, food provision, food retail and promotion, and food composition and labelling. Each of these categories includes curated, topic-specific information, policy analyses, examples of relevant policies in different jurisdictions, as well as opportunities for actions to increase healthy eating across Canada.
This updated analysis of Canadian healthy eating policies supports the Canadian Strategy for Cancer Control's priority of decreasing the risk of people getting cancer.

Cancer remains the leading cause of death in Canada. Improving healthy eating by implementing healthy public policies can reduce preventable cases of diet-related cancers.

-Erika Nicholson, Vice President of Cancer Control
The Partnership first released this collection of healthy eating evidence and policies in 2018. Some of the updates were informed by a report prepared by McMaster University's National Collaborating Centre for Methods and Tools (NCCMT) that was released in November 2022. The Partnership-commissioned report, Rapid Review: Nutrition and cancer prevention and effective policies to increase healthy eating, identifies how diet can be related to cancer, and what kinds of policies are effective in supporting healthy eating for cancer prevention.
Webinar
A webinar hosted by the Partnership and featuring experts from the NCCMT will be held on March 27, 2023. The webinar will present information from the rapid review, as well as more recent and emerging data on healthy eating and cancer in Canada.
Please click here for information about the webinar and to register.